The Interactive Soma Machine
In these pages you can define and display
your own three-dimensional Soma puzzle design
Design Dimensions
Enter the dimensions for your Soma design: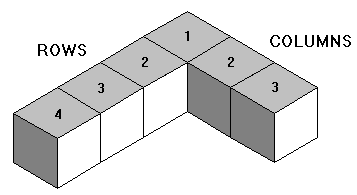 For best results with the Interactive Soma Machine, use
Netscape Navigator Version 3+ or Internet Explorer Version 5+
---
The Interactive Soma Machine is copyright © 2000 by Balmoral Software. All rights reserved. Republication or redistribution is expressly prohibited without the prior written consent of Balmoral Software.